RUIDALSUD. FESTIVAL INTERNAZIONALE DELLE ARTI.
€400

Raccolti su €10,000

7

Sostenitori

0

Giorni rimanenti
Ruidalsud, Rumori dal Sud – Festival Internazionale delle Arti – Edizione Italia 2015
 Un sentimento di rassegnazione si respira oggigiorno in Europa con la crisi economica, dovuto alla mancanza di fondi e d'investimenti nel settore dell'arte e della cultura in generale. Il nostro Festival si pone come scopo quello di valorizzare talenti, risorse e spazi del sud del mondo. C'è una seconda mission, non meno importante, che è quella di coprire, attraverso una serie di produzioni artistiche dal basso, una fetta di mercato rimasta scoperta, ossia quella legata ad una creazione d'impatto e allo stesso tempo di qualità, in modo da raggiungere un pubblico più vasto di quello legato al mondo accademico. Fare, fruire, creare ed interpretare l'arte: ecco il nostro obiettivo. "Ruidalsud" dunque, può definirsi un movimento più che un festival, una sfida dal basso che ci permetta di sviluppare una serie di laboratori e di iniziative culturali, formative e performative, nell'ambito dei Paesi in cui siamo presenti, come risposta ai silenzi istituzionali e alla tendenza comune a far retrocedere la cultura e l'arte ai margini dell'investimento economico.
 Il nome Ruidalsud è un ibrido italo-spagnolo: sta per "Rumori dal Sud", ossia un movimento che mira a far emergere la voce del e dei "sud" del mondo, intesi nella loro accezione più ampia.
 La prima Edizione del Festival, organizzata, patrocinata e sponsorizzata dall'Università di San Juan (UNSJ), Mozarteum argentino, Ministero della Cultura, Governo di San Juan, Conservatorio Tito Schipa di Lecce e Università degli Studi di Bari, ha avuto luogo a San Juan (Argentina) nel 2014, riportando la presenza di ben 150 studenti a workshop e masterclass (sonorizzazione video, etnomusicologia, tecniche del suono, psicologia della Gestalt e dinamiche di gruppo, musica da camera…) e di 3000 persone ai concerti.
 La finalità di Ruidalsud è quindi quella di promuovere la fusione delle arti e dell'interdisciplinarietà, sviluppare l'uso e la diffusione delle Nuove tecnologie, applicandole all'arte, come strumento di divulgazione (interna alle Università, ai Conservatori e alle Accademie di Belle Arti), ricerca, creazione, produzione e promozione. Gli eventi del Festival sono organizzati e realizzati direttamente da artisti, ricercatori e professionisti provenienti da vari Paesi (Serbia, Italia, Argentina, Cile, Stati Uniti, Ecuador, Venezuela, Indonesia, Senegal). Le aree di interesse spaziano dalla letteratura alla danza, passando per le arti visuali e le nuove tecnologie applicate alle arti, alla filosofia, al cinema, al teatro, e al disegno.
 Così, nella denominazione dell'evento – Festival Internazionale delle Arti – si manifestano due aspetti principali di questa nuova edizione (2015): da un lato l'apertura ai nuovi linguaggi artistici, dall'altro l'intenzione di estendere questa proposta ad altre lingue e culture, utilizzando la lingua comune e universale dell'arte.
 La sfida è quella di dar vita a un evento internazionale di grande portata in gran parte autofinanziato a partire da quest'anno, seconda Edizione del Festival in Argentina e prima in Europa (Italia – Bari, Lecce e Serbia – Novi Sad)
Tammurriata
[audio mp3="https://www.innamoratidellacultura.it/wp-content/uploads/edd/2015/07/15-Tammurriata1.mp3"]Tammurriata[/audio]
La Pagliara
[audio mp3="https://www.innamoratidellacultura.it/wp-content/uploads/edd/2015/07/13-La-Pagliara1.mp3"]La Pagliara[/audio]
John Cage  Sonatas and Interludes for prepared piano
[audio mp3="https://www.innamoratidellacultura.it/wp-content/uploads/edd/2015/07/John-Cage-Sonatas-and-Interludes-for-prepared-piano-251.mp3"]John Cage  Sonatas and Interludes for prepared piano[/audio]
Ruidalsud Italia 2015
 L'edizione italiana del Festival si svolgerà dal 27 luglio al 2 agosto 2015. Dal 20 luglio, fino a tutta la durata dell'evento sono previste esposizioni d'arte visuale, installazioni e videoproiezioni.
L'inaugurazione si terrà il giorno 27 luglio alle ore 18 a Ceglie Messapica presso la sede distaccata del Conservatorio di Lecce.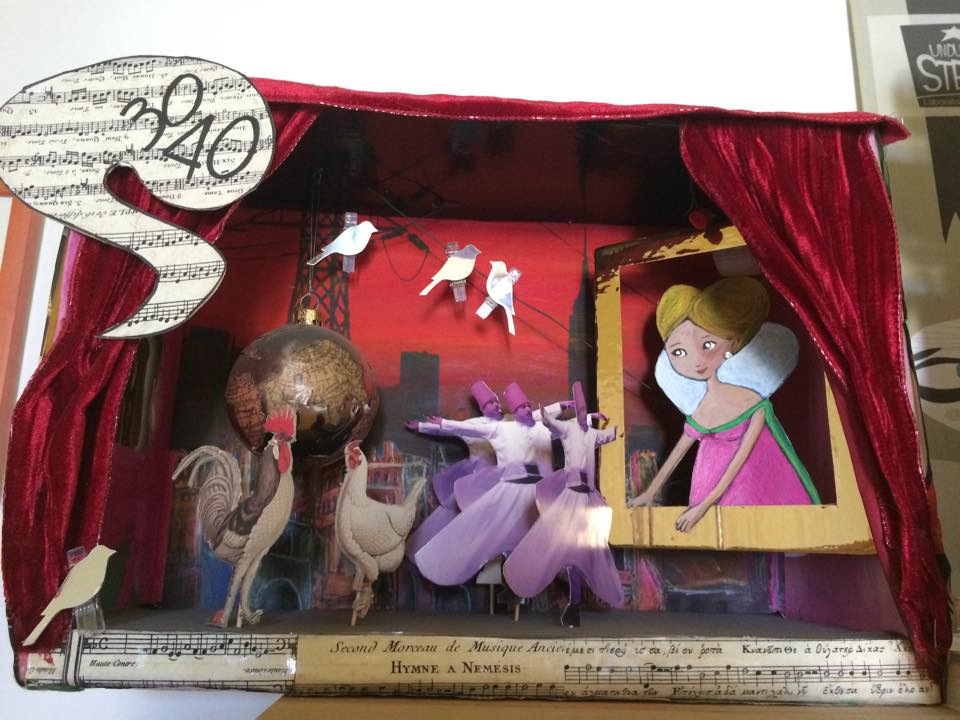 Attività previste:
Maratone di anteprima con concerti

Esposizioni d'arte, talent scouting

Masterclasses strumentali e di musica da camera (con saggio finale degli studenti)

Workshop con projectwork

Laboratori di contaminazione artistica

Cineforum

Concerti (da camera, elettroacustico, jazz)

 Workshop e Masterclass

Eventi artistici
Gli scopi
 Lo scopo dell'evento è quello di valorizzare territori e risorse umane attraverso la creazione di laboratori urbani, in cui formazione, creazione, performances e fruizione si fondano nell'alveo di una nuova vitale linfa culturale, da alimentare e perfezionare con continuità annuale nel corso delle future edizioni del Festival
 A chi è rivolto
 Studenti (Università, Conservatorio, Accademia delle Belle Arti, Scuole di Cinema, S
cuole Secondarie di Secondo Grado), appassionati, turismo culturale
 Le partnership e gli sponsor nazionali e internazionali
 Conservatorio di Lecce Tito Schipa, Mediateca Regionale Pugliese, Accademia di Belle Arti di Bari, Accademia di Belle arti di Lecce, Apulia Film Commission, Conservatorio di Bari Niccolò Piccinni, Università degli Studi di Bari, Impresa Prem1ere s.r.l., Associazione La Bautta, Associazione Auditorium, Orchestra Flatus, Association Flatus, Centro Studi IPSAIC, Gobierno de San Juan, Mozarteum argentino, Universidad de San Juan, Auditorium Juan Victoria, Muzicka Akademija (Novi Sad), Kulturni Centar (Novi Sad).
Maratone di anteprima Ruidalsud – giugno/luglio 2015
 Data la natura eclettica, crossover e anti-accademica del progetto e dei suoi promotori, si è scelta la formula della maratona musicale: si tratta di una serie di brevi "numeri" musicali di svariati generi, epoche e provenienze geografiche, che saranno affidati a diversi organici scelti fra una "rosa" di una decina di musicisti. Sul palco si esibiranno un quartetto jazz-fusion (Ruid al Sud Elektric Band), una cantante, un tastierista polistrumentista, alcuni strumentisti ad arco, musicisti etnici e un set elettronico a seconda della strumentazione disponibile. L'idea è quella di alternare varie combinazioni possibili tra questi elementi in modo da far convivere mondi sonori e stilistici diversi, all'insegna della contaminazione e lasciando spazio all'improvvisazione.
 Nelle giornate di anteprima, durante l'esibizione musicale, ci saranno proiezioni su schermo di alcune delle opere pittoriche e visuali degli artisti espositori che parteciperanno all'Edizione 2015 (provenienti da Italia, Argentina, Serbia e Senegal).
- 04 luglio alle ore 20 presso Macinate Cantine 1931 – Via Grazia Deledda 111, Specchia LE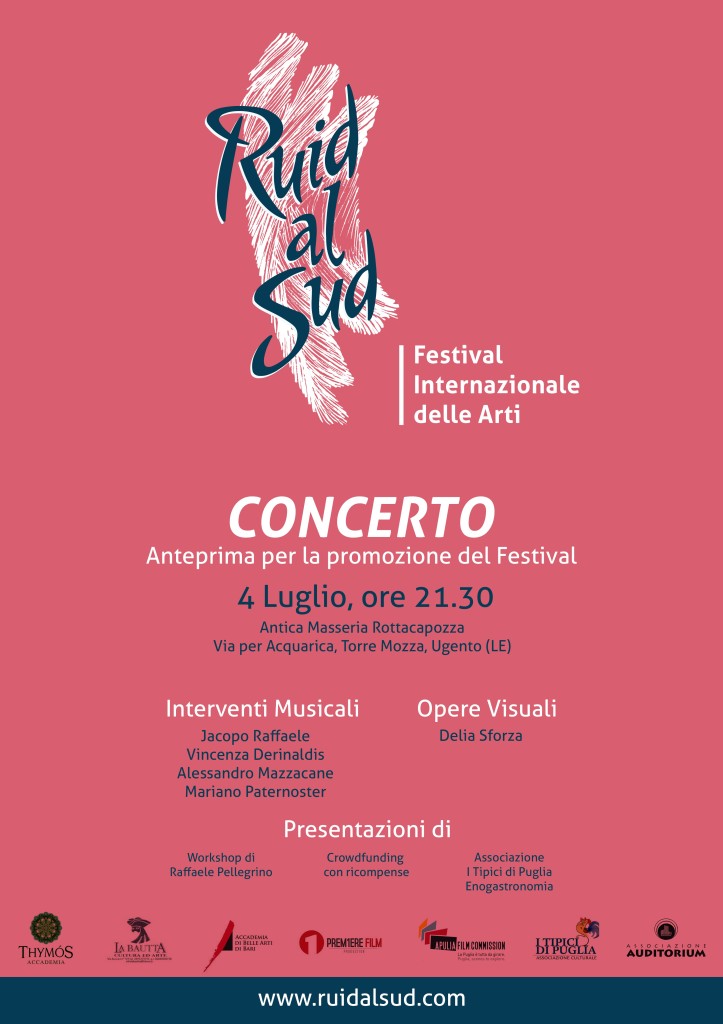 I riferimenti sulle successive date saranno visibili nelle pagine dei social di Ruidalsud come qui sotto

info mail Argentina, info mail Italy, info mail Serbia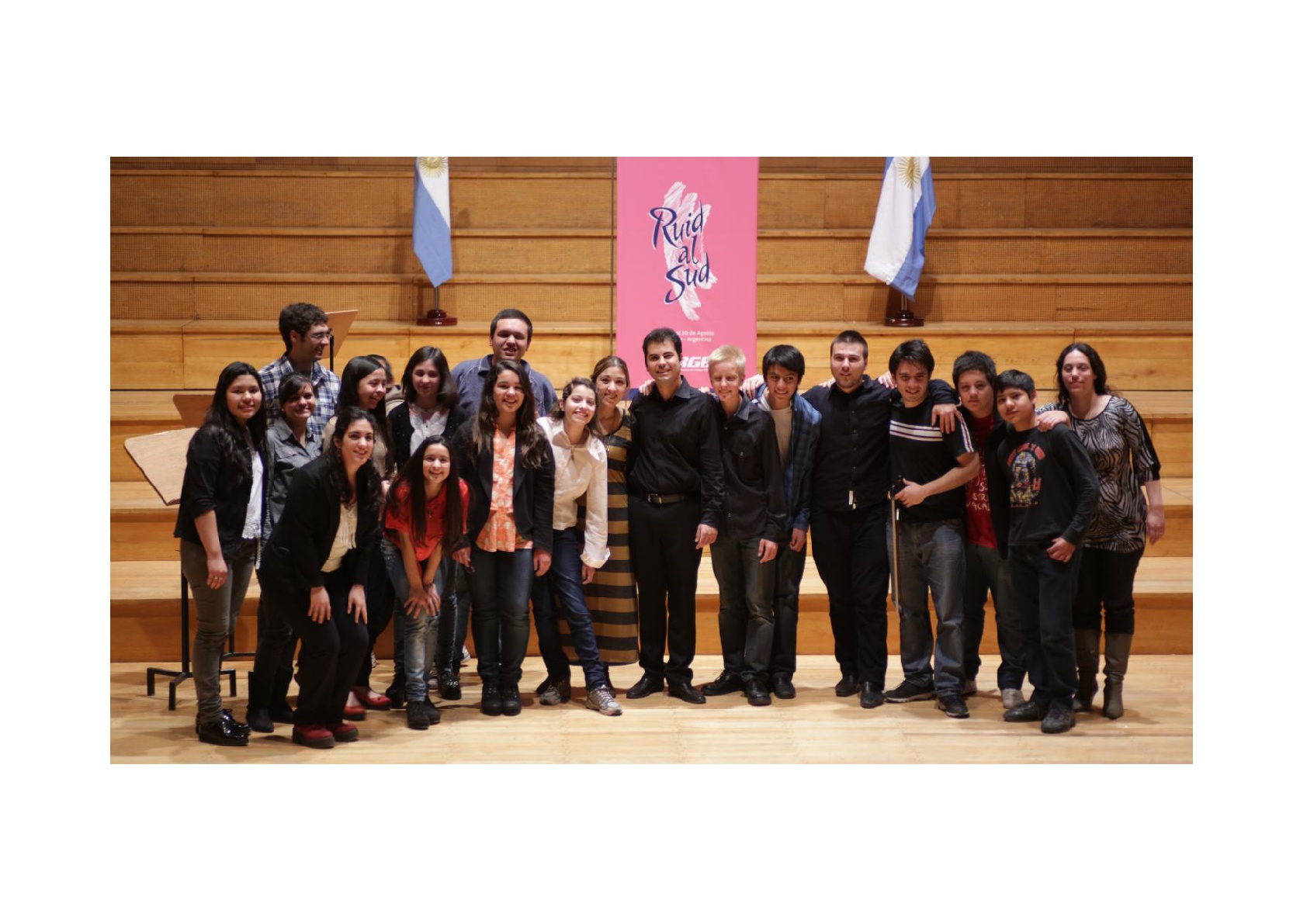 Ruidalsud, noises from the South - International Festival of the Arts - 2015 Edition Italy
 A group of emerging artists and professionals in the art's sector last year in Argentina have tried to realize the dream of a reunion international and managed to achieve Ruidalsud. This year we want to continue our dream in Italy, we want to continue to listen to all those voices from the south of the world and we want to do with you!
 A feeling of resignation reigns today in Europe because of the economic crisis, due to the lack of funds and investments in art and culture in general. Our Festival has the objective to enhance young talents, human resources and spaces, which for many economic and social reasons are unable to emerge through traditional channels. There is a second mission, no less important, which is covering, through a series of artistic productions from below, a slice of the market remained uncovered, namely the one linked to the creation with a deep emotional impact and at the same time qualitatively distinct from the "commercial product", so as to reach a wider audience than that related to the academic world. Doing, enjoying, creating and interpreting the art is our main goal.
  "Ruidalsud" therefore, can be defined as a movement rather than a festival, a challenge from below which enables us to realize a series of workshops and cultural educational events, and artistic performances in all those countries where we are present, as a response to the institutional silence and usual tendency to push back the culture and arts on the edge of the economic investment. the name "Ruidalsud" is a hybrid Italian-Spanish: it stands for "Sounds from the South", a movement that aims to bring out the voice of the "south" of the world, considering this word in its broadest sense.
 The first edition of the Festival, organized, supported and sponsored by the University of San Juan (UNSJ), Argetinian Mozarteum, Ministry of Culture, Government of San Juan, Music Conservatory Tito Schipa of Lecce and University of Bari, was held in San Juan (Argentina) in 2014, bringing the presence of 150 students in the workshops and master classes (sound video documentation, ethnomusicology, sound techniques, Gestalt psychology and group dynamics, chamber music...) and 3000 people at concerts.
 The purpose of Ruidalsud is promoting a creative fusion of the arts and interdisciplinary, and the use and popularization of new technologies, applied to the arts, as a mean of diffusion; realizing an intercultural dialogue through innovative educational activities (Inside the Universities, Music Conservatories and Arts Academies), research, creation, production and promotion.
 The events of the Festival are planned and realized directly by the artists, researchers and professionals from various countries (Serbia, Romania, Italy, Argentina, Chile, United States, Ecuador, Venezuela, Indonesia, Senegal). The areas of interest range from literature to dance, crossing through visual arts and new technologies applied to the arts, philosophy, film making, theater, design and drawing.
 So, the name of the event – International Festival of Arts - explains two important aspects of this new edition (2015): on the one hand, the opening to all new artistic languages, on the other the intention to extend this proposal to other languages, cultures and peoples of the world, using the common and universal language of the art.
 The challenge is to create a large-scale international event largely self-financed from this year, the second edition of the Festival in Argentina and first in Europe (Italy - Bari , Lecce and Serbia - Novi Sad).
Ruidalsud Italy 2015
 The Italian edition of the Festival will take place from 07/27 to 08/02/2015. Since july 20th, up to the duration of the event are provided for visual art exhibitions, installations and video projections.
The inauguration will be held on July 27th at 18pm at the Conservatorio Tito Schipa of Lecce site branch in Ceglie Messapica.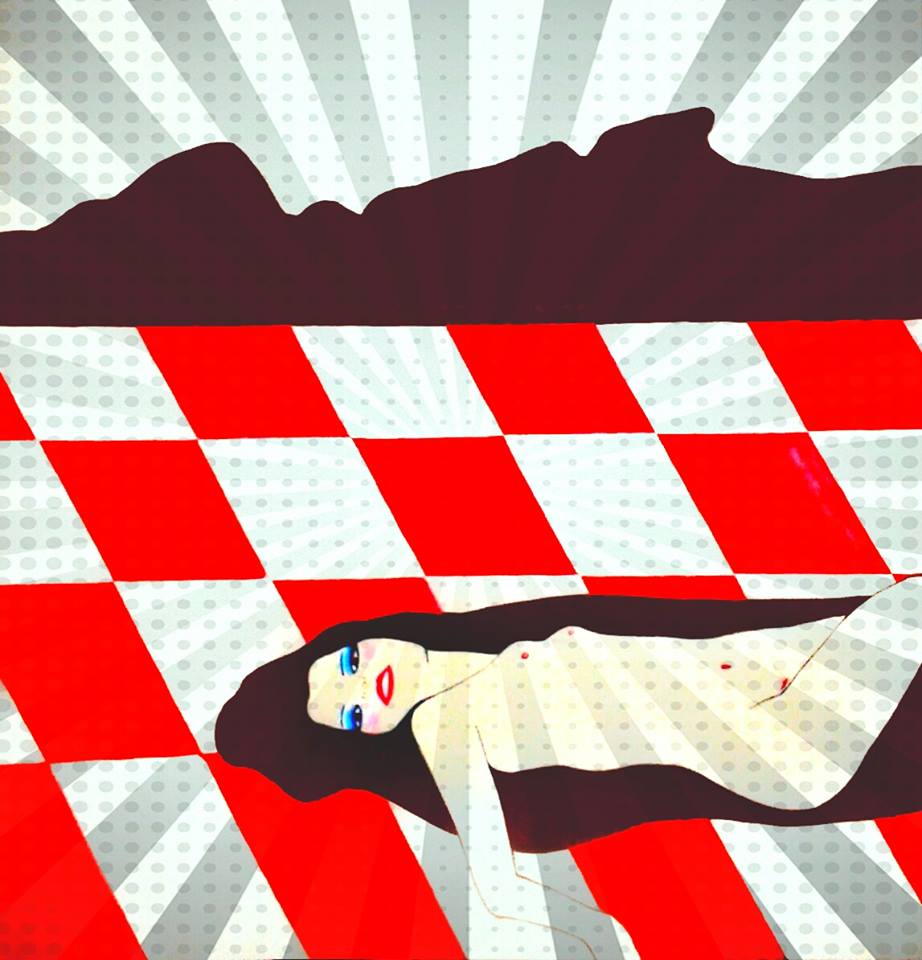 Planned activities:
1. Previews marathons with concerts
2. Exhibitions of art, talent scouting
3. Masterclasses instrumental and chamber music (with final test of the students)
4. Workshop with projectwork
5. Workshops of artistic contamination
6. Cineforum
7. Concerts (chamber, electro, jazz)
8. Workshops and Masterclasses
9. Artistic events
The purposes
 The purpose of the event is to enhance territories and human resources through the creation of urban laboratories, in which training, creation, performance and enjoyment are based of a new vital cultural sap to improve continuously during the annual future editions of the Festival.
Who should attend
 Students (University, Conservatory, Academy of Fine Arts, film schools, Secondary High School), enthusiasts, cultural tourism.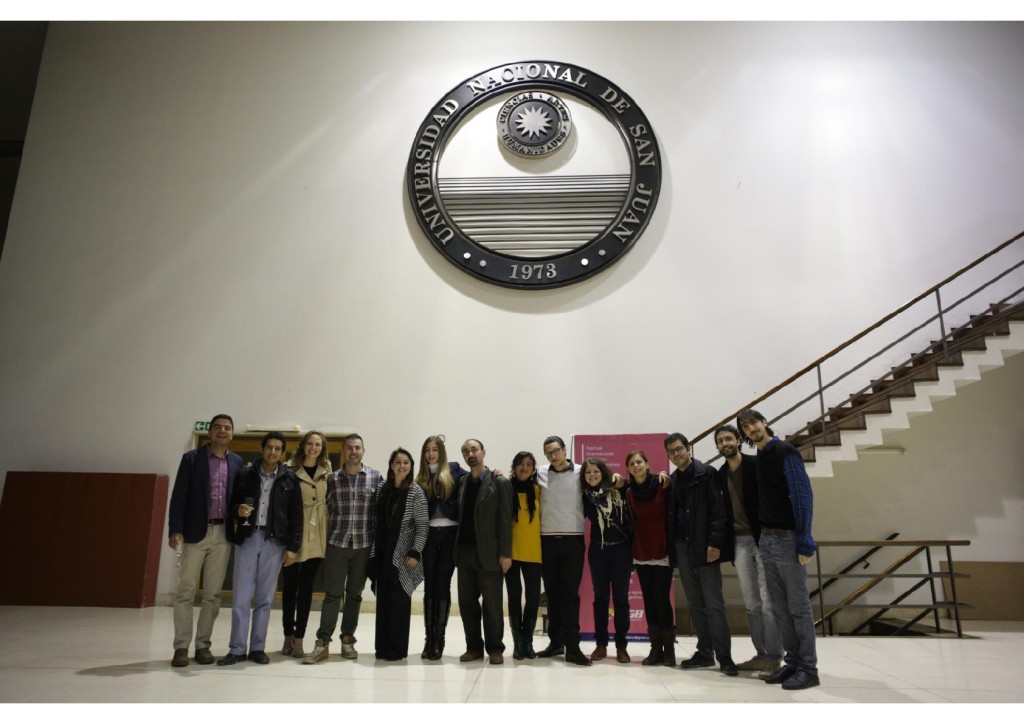 National and international partnerchips and sponsors
 Tito Schipa Conservatory in Lecce, Apulia Regional Media, Academy of Fine Arts in Bari, Academy of Fine Arts in Lecce, Apulia Film Commission, Conservatory of Niccolo Piccinni Bari, University of Bari, Prem1ere Company Ltd., The Bautta Association, Association Auditorium , Orchestra flatus, Flatus Association, Centro Studi IPSAIC, Gobierno de San Juan, Argentine Mozarteum, Universidad de San Juan, Juan Victoria Auditorium, Muzicka Akademija (Novi Sad), Kulturni Centar (Novi Sad).
Marathons previews Ruidalsud - June / July 2015
 Given the eclectic nature, crossover and anti-academic project and its promoters, he has chosen the mode of musical marathon: it is a series of short "numbers" of various musical genres, eras and nationalities, who will be entrusted to different organic selected from a "rose" of a dozen musicians. On stage will perform a jazz-fusion quartet (ruid Elektric Band in the South), a singer, a keyboard player instrumentalist, some string players, musicians, ethnic and electronic set depending on the instrumentation available. The idea is to alternate the various possible combinations between these elements in order to bring together different worlds of sound and style, focusing on contamination and leaving room for improvisation.
 It is expected in the Preview Days , during the musical performance , the screen projection of some of the paintings and visual artists participating exhibitors edition 2015 (from Italy , Argentina , Serbia and Senegal).
- July 4th at 20pm at the Macinate Cantine 1931 – Via Grazia Deledda 111, Specchia LE

References on subsequent dates will be visible in the social pages of Ruidalsud as listed below.
info mail Argentina, info mail Italy, info mail Serbia